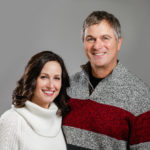 PASTOR CHRIS & DEEDEE MAY
Pastor Chris and DeeDee May have a heart for recovery and inner healing with a desire to see the hurting set free. Pastor Chris has a history of addiction recovery and both he and DeeDee have experienced inner healing from past wounds and traumas in their individual lives and in their marriage. They have seen, first-hand, God's amazing power to redeem our past and use it for His glory – to give us a better future.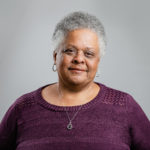 DEA ROBERSON-AYERS
ADMINISTRATIVE PASTOR & CELEBRATE RECOVERY LEADER
Dea has a heart for leading people in worship, the assimilation of ministries, and mentoring women as they walk from brokenness to wholeness. Dea has been a member of Crossover Church of God since 1987 and began her ministry as lead worshipper. In 2010 Dea was instrumental in getting the Celebrate Recovery Ministry started and is now leading the program. In 2014 Dea became a licensed minister through the Church of God and an Ordained Minister in 2017. She has been serving as Crossover's Administrative Pastor since 2015 with the support of her husband, Paul, and son, David.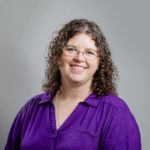 ANASTASIA LINE
CHILDREN'S MINISTRY LEADER
Anastasia has a heart for sharing God's love and teaching children His word. Anastasia and her family have attended Crossover for 20 years. She has felt a calling to children's ministry even longer, serving at other churches prior to coming to Crossover. She has drawn inspiration from these teaching experiences to execute the exciting and engaging curriculum currently in use at Crossover. Anastasia has been involved and held various leadership positions at Crossover since 2012 with the support of her husband, Michael, and daughter, Mikaela.
"So Christ himself gave the apostles, the prophets, the evangelists, the pastors, and teachers to equip his people for works of service, so that the body of Christ may be built up until we all reach unity in the faith and in the knowledge of the Son of God and become mature, attaining to the whole measure of the fullness of Christ"