Our Children's Church ministers to ages 3 through 12, teaching them about God's love and encouraging them to live a life that glorifies God. With topic driven curriculum, we help them understand the power they've been given through Christ and encourage them to let their light shine for Him. Your children are welcome to join us every Sunday morning!
We know not all tiny ones want to sit through a whole service. A nursery is available for our congregation to use for their little ones without missing out on the service. Services are streamed via audio to the Nursery.
KINDERS
Each week our pre-school, pre-k, and kindergarten kiddos receive an adventure book with a review of what they learned along with a challenge from their friendly lightning bug friend, Blinky. We encourage you to review these with them and ask them about what they learned.
Each week the children receive a challenge card to complete with their families. We encourage you to complete the activity with your child. If your child brings back a signed challenge card, they will receive coins for prizes.
SNACK TIME
We hand out a snack during our time with the children. Parents are asked to fill out an allergy card for each child; these are kept on-hand to ensure the safety of each child. If you have not filled one out for your child, please ask us for one.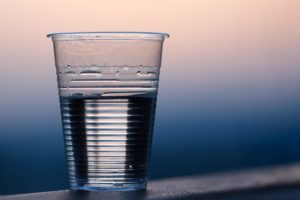 "Don't let anyone look down on you because you are young, but set an example for the believers in speech, in conduct, in love, in faith, and in purity."
"People were bringing little children to Jesus for him to place his hands on them, but the disciples rebuked them. When Jesus saw this, he was indignant. He said to them, 'Let the little children come to me, and do not hinder them, for the kingdom of God belongs to such as these. Truly I tell you, anyone who will not receive the kingdom of God like a little child will never enter it.' And he took the children in his arms, placed his hands on them and blessed them."